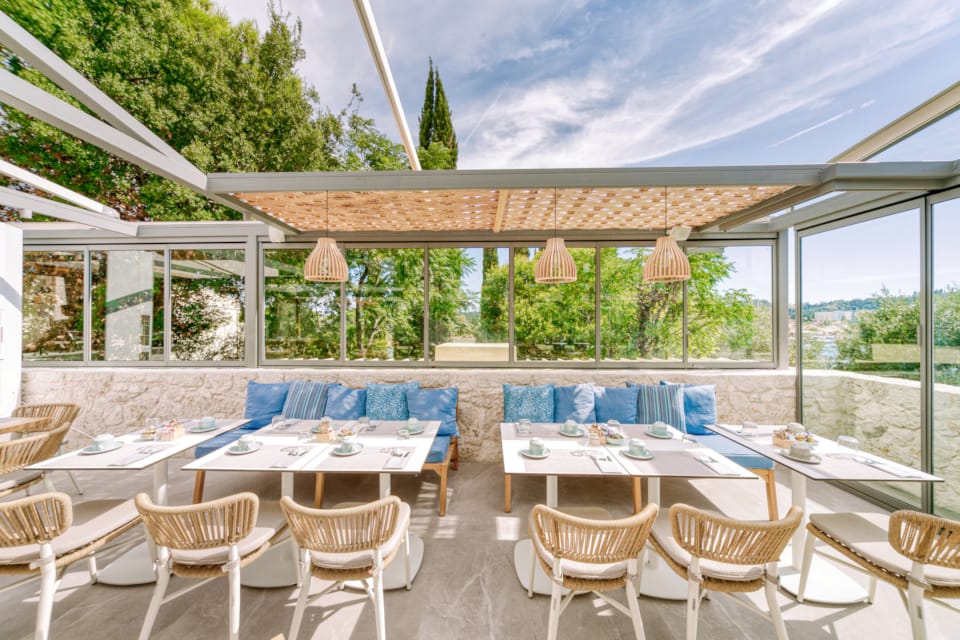 Get ready for a unique gastronomic saga
Served in the complex's elegant main restaurant, Hidden Cove Luxury Residence's bestseller breakfast buffet manages to satisfy even the most demanding palates. In addition to whole fresh fruit from local producers, freshly squeezed juices, fine varieties of coffee and favourite sweet and salty delights, it also includes selected Corfian products (cheeses, cured meats etc.).
An ideal starting point to explore the expansive culinary offerings of Hidden Cove. Including a bestseller snack & all-day menu at the pool bar with sandwiches, wraps, fresh salads, dishes such as artisanal Corfu pasta, burgers (regular and vegan), authentic pinsa, sweets and ice creams. Don't forget to try the selected labels of Greek wine that make up our wine list, along with one of the unique varieties of cheeses and charcuterie or a suitable cold dish from our chef's selections.