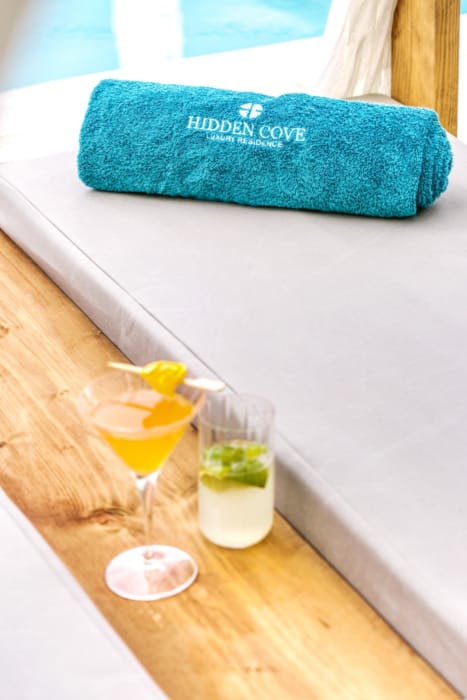 Unwind under the revitalizing Greek sun
Although some of Corfu's most spectacular beaches are just a stone's throw away from the newly built Hidden Cove Luxury Residence, it is a given that you will end up spending a large slice of your time on the island at our central pool area.
With an area of ​​100 sq.m. and surrounded by comfortable sunbeds and elegant sunbeds with canopy, it is the ideal spot for a refreshing morning swim or sunbathing and relaxing. The pool life experience pinnacles with the stylish pool bar that offers those necessary injections of cool (soft drinks, coffees, juices, snacks and cocktails) that elevate the overall summer bliss vibe. Make sure to try our excellent snack & all-day menu that includes sandwiches, wraps and fresh salads as well as Corfiot artisanal pasta, burgers (regular and vegan), authentic pinsa and delicious desserts.